About
Paul has been working as a London based full-time caricaturist and cartoon illustrator for more than 25 years.
Influenced by Mort Drucker and Jack Davis from MAD magazine, Paul started drawing cartoons and caricatures from a very young age. At university, he studied Film and TV work where his interest in caricature led him to train at the Spitting Image workshop designing and modelling clay heads to be made into the famous latex puppets. In 1995, after the show finished, he went freelance and has been in high demand ever since, with his work appearing in The Guardian, Punch and The New Statesman.
As one of the country's top live caricaturists, he produces quick and hilarious caricatures of guests at various corporate events, wedding receptions, exhibitions, conferences, promotions, dinners and parties.
He also works as a character designer for advertising and product promotion. In 2005 he was nominated for the prestigious D&AD Awards for his work on the Jonathan Crisp packet character designs.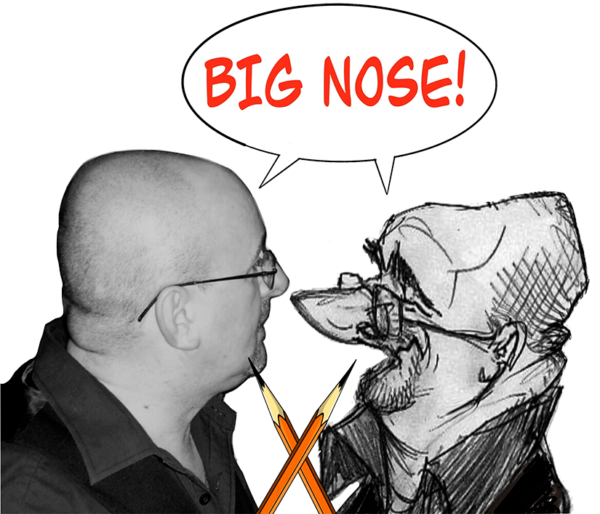 In 2013, at a star studied launch, his caricatures were animated and projected 30 feet high onto the facade of the newly refurbished Intercontinental Hotel in Westminster, London.